E2 Photovoltaic Solar Panels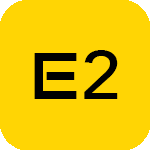 Photovoltaic Solar Panels Electrical 16 02 14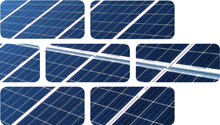 The treatment of all end-of-life Waste Electrical and Electronic Equipment (WEEE) including photovoltaic (PV) solar panels, is governed in England, Wales, Scotland and Northern Ireland by the WEEE Regulations 2013. These reflect the most recent amendments to the European Commission WEEE Directive. PV solar panels are manufactured in various sizes depending on their desired function and capacity to generate clean renewable energy from the sun. Some PVs contain hazardous components and materials that need specialist collection and treatment through appropriate and approved facilities - Dedicated Collection Facilities (DCFs). PV solar panels should only be landfilled as a last resort or if required by the WEEE Regulations. This DRIDS is for non-hazardous PV solar panels only; a separate DRIDS covers WEEE Items that contain hazardous components, materials, fluids or gases.
Usage & Probable Locations
There are two key types of PV solar panels: Crystalline Silicone PV and Thin Film PV. They are used to generate solar power from the sun and will be fixed to the outside of buildings, structures and infrastructure items. They will be located on roofs and occasionally walls of buildings or free-standing arrays on the ground. They may also be integrated with other building components including roof tiles and external cladding. They are increasingly used to provide power to remotely positioned electrical lighting or recording equipment.