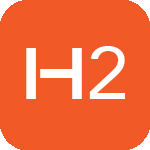 Fluorescent Tubes Hazardous 20 02 21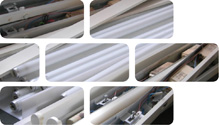 Fluorescent tubes are made of glass with metal caps at either end and filled with a gas containing mercury vapour and argon, xenon, neon, or krypton. Fluorescent tubes are made in various sizes and colours depending on the desired performance and architectural finish.
Usage & Probable Locations
Fluorescent tubes are used to generate light through a transparent or translucent aperture. They are used for ceiling lights, emergency signs, decorative electric lights, lighting behind panels and flood lights. They can be found in domestic, commercial and industrial buildings fixed to ceilings, walls, along corridors, in the roof, for architectural features and external lighting.