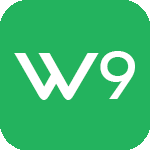 Glulam Wood 17 02 01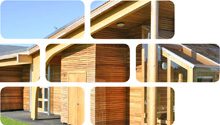 Glulam (glued laminated timber) is a laminated product using multiple layers of dimensional timbers from second- and third-growth softwood or hardwood species with durable and moisture-resistant structural adhesives. Glulam is manufactured in various sizes, thicknesses, quality and finish depending on the architectural design and engineering specification required. The manufacture of glulam allows timber to be used for much longer spans, heavier loads, and curved shapes than traditional large dimensional timbers. Glulam is commonly marketed as a sustainable and renewable product that has a low carbon impact, but with versatility and strength to exceed that of large timbers, steel or concrete.
Usage & Probable Locations
Glulam has many uses in construction and furniture. In construction it is used for vertical columns, structural beams, frames, rafters and trusses, whereas in furniture it is used for framing. It has special qualities in strength and beauty, where the laminating process can create a range of curves and twists to the final product. Glulam frames, columns and beams will transfer structural load to a designed point. Glulam is increasingly found in modern buildings including schools, offices, sports structures, bridges, arches, domes, churches, shopping centres, specialist industrial buildings and concert halls.