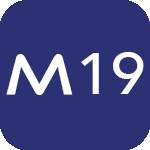 Gas Cylinders Metal 16 05 05
Gas cylinders are manufactured from metal and are often pressurised. Most gas cylinders may be coated in paint for identification purposes, instructions on use and return contact details. They are used for a wide range of applications and products, either purely for gas or as a gas propellant - for example fire extinguishers. They are of varying quality, size and markings to suit the type and pressure of gas, its function and the supplier. Most gas cylinders purely for gas may be returned or collected by the original supplier, including liquefied petroleum gas (LPG) and compressed gas - refer to BCGA and UKLPG in further reading.
Usage & Probable Locations
Unwanted and unidentifiable gas cylinders (orphaned cylinders) are regularly found on derelict sites and in buildings. They may have been used for operational processes such as fuel for plant and equipment, or for functional activities such as cutting, welding, fire fighting or specialist equipment. They may be found in stairwells, fire fighting stations, hanging on wall brackets, inside cages, within store rooms, on a rack, in facilities management areas or in maintenance rooms.