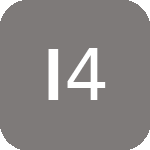 Concrete Blocks Inert 17 01 01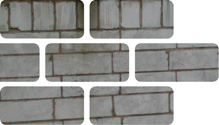 Dense, lightweight or aerated concrete blocks are manufactured from inert materials to suit a range of structural and non-structural uses. Concrete blocks are cast or foamed in various types, shapes and thicknesses, depending on the specification required. They are of varying quality,, strength and finish depending on the desired function and performance. Some have insulation fill or a cladding surface to suit the architectural finish.
Usage & Probable Locations
Concrete blocks have many uses in construction, as they can be constructed into almost any shape or form. It is commonly used to build non-structural walls, beam and block floors or infill between columns in order to close or separate spaces. Some concrete blocks have a high density to act as load-bearing walls, columns and retaining walls. Some blocks may be interlocking connections.