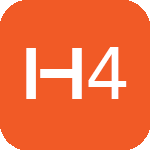 Asbestos Containing Materials Hazardous 17 06 05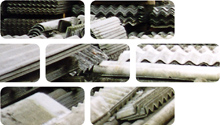 Asbestos containing materials (ACMs) are a broad range of products containing asbestos that are controlled substances. They are made from a mixture of fibrous asbestos and other materials that is compressed and dried into a range of construction products, including sheets, pipes, boards, tiles, mats, insulation, lagging, gaskets, flexible couplings, rope, fuses, mastics, beading, filler, putty, some bituminous materials and some equipment or appliances. Asbestos containing materials were made in various sizes and designs depending on the desired performance and intended use. They are hazardous materials and need appropriate and specialist treatment and handling.
Usage & Probable Locations
Asbestos containing materials have been used to prevent fire or heat transmitting between materials and to sustain building structural integrity during fire. They can be found in domestic, commercial and industrial buildings fixed to or within ceilings, walls, cavities, roofs, floors, panel systems, lift shafts, service routes, piping, equipment, appliances, brake linings, mastics, joints of products and some architectural features.