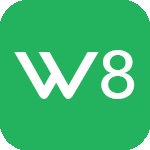 Timber Doors Wood 17 02 01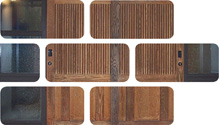 Timber doors are made in various sizes, wood types and shapes depending on the specification required. They are of varying quality, from simple hardboard internal doors to more desired pine doors, reclaimed panel doors, external hardwood doors and specialist hardwood display doors. Most doors are mass produced, whereas some are made-to-measure to suit a particular architectural finish. Some doors will incorporate glass or glazed units. Beware of fire doors clad with asbestos insulation board.
Usage & Probable Locations
Timber doors are found throughout buildings and landscaped areas. They are used for access and egress to gardens, buildings, rooms, and lofts. They are fixed with hinges into door frames that will commonly be made of timber, metal or PVCU. Timber doors may be located in all areas of a building, but will mostly be found in stud walls, panel systems and perimeter walls.