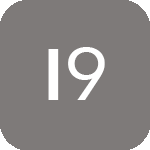 Roof Tiles Inert 17 01 03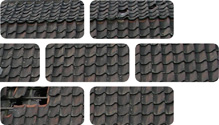 Roof tiles are mostly made from clay, concrete, slate, stone or reconstituted materials such as slate waste or fibre cement. They are made in various colours, styles, shapes and sizes, depending on the specification required or materials available. They are of varying quality, strength and finish depending on their expected function and architectural finish. They are suitable for non-structural uses. Some are sought after, such as pantile and cotswold stone. Does not include products containing asbestos.
Usage & Probable Locations
Roof tiles are used in construction to cover roofs and the cladding of buildings and structures, as they can form almost any shape and to keep the interior sound and dry. They are located on the roof and cladding of houses, cottages, farmsteads, civic buildings, churches, hospitals, schools, decorative perimeter walls, architectural structures and occasionally as garden decor.