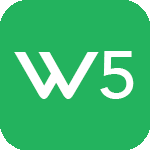 Plywood Wood 17 02 01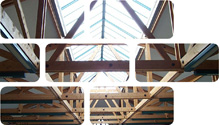 Timber trusses are made in various sizes, wood types and shapes depending on the span and specification required. They are of varying quality, from softwood trusses used for housing to large dimensional timber trusses made of pitch pine or other desired timber. Most trusses are mass produced, whereas some are made-to-measure to suit a particular architectural finish. Some trusses will incorporate glass, glazed units and steel frames.
Usage & Probable Locations
Timber trusses are located in the roofs of buildings. They are used to span distances between load bearing walls and to support the roof. They are commonly enclosed in houses with plasterboard to form a loft. In some buildings, schools, churches and barns they are left exposed. Timber trusses may also incorporate rafters, purlins, slate battens or angle iron and may also sit on internal walls.