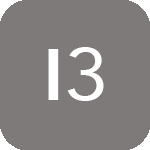 Bricks Inert 17 01 02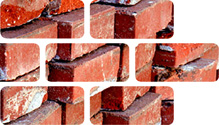 Bricks are mostly made from clay formed by extrusion or moulding, dried and fired in a kiln. Some bricks are made from concrete or calcium silicate. They are made in various colours, styles, shapes and sizes, depending on the specification required or materials available. They are of varying quality, strength and finish depending on their expected function and architectural finish. They are suitable for structural and non-structural uses.
Usage & Probable Locations
Bricks have many uses in construction, as they can be used to form almost any shape. They are used mostly to build walls, columns, foundations, architectural floors and arches. They are located in structural walls, cladding of houses, bridges, step foundations, perimeter walls, architectural structures, drainage shafts and garden decor.