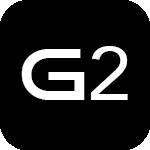 Insulated Plasterboard Composite 17 08 02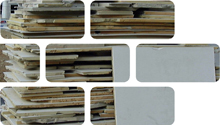 Insulated plasterboard (thermal laminated board) is a composite sheet product made from gypsum board backed with mostly foam insulation but can be other types of insulation material. Insulated plasterboard is manufactured in a wide range of styles, sizes, thicknesses and finishes depending on the specification required. It is bound to insulation and may include a vapour barrier foil. Some boards have fire retardant and/or water resistant additives. Excludes gypsum products containing or covered in asbestos containing materials, which should be determined by the site survey. NFDC has worked with WRAP to increase the amount of plasterboard sent for recycling and not to landfill. This DRIDS should be read alongside the HBCD DRIDS.
Usage & Probable Locations
Insulated plasterboard is mostly used for lining walls and ceilings, but are also used for protecting rafters, trusses, steel frames and some door types. Insulated plasterboard can be found in domestic, industrial and commercial buildings. They are also used for pre-fabricated panels and build systems that are manufactured offsite. Insulated plasterboard is located under roofs, on gable ends, internal walls and ceilings.