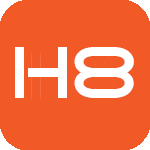 Products Containing Halon Gas 16 05 04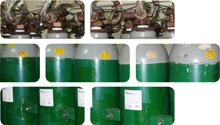 Halon is a liquefied, compressed, halogenated hydrocarbon gas that extinguishes fire by chemically preventing combustion. Halon is a clean agent that was used in a variety of fire and explosion protection systems for buildings and assets as they are very effective, relatively safe for humans and leave no residue that may damage assets or sensitive equipment. As the highest ozone depleting substance (ODS), halon gas has been removed from fire protection systems since December 2003 except for critical uses, for example military and aviation. Practically all use of halon in portable and fixed fire and explosion protection systems has ceased. However, older un-serviced systems or extinguishers (green in colour) may still contain halon gas which will require de-gassing in a controlled environment at an approved facility before further treatment. Virgin, recycled or reclaimed halon gas is now banned from commercial use (topping up or servicing of systems) in all but critical systems and will require appropriate and specialist disposal. Halon gas is a hazardous wastes (absolute) and requires specialist treatment and handling by a competent person as defined by RAMS.
Usage & Probable Locations
Halon gas is used in a variety of fixed and portable fire and explosion suppressant systems to protect people, assets and sensitive equipment. The use of halon gas has been mostly banned since 2003, but may be found in older un-serviced systems commonly encountered during demolition and refurbishment. Products containing halon gas may be found in commercial, manufacturing, retail, hospitals, emergency services, petrochemical, marine, aviation, military and industrial buildings and assets including green fire extinguishers, storage areas, plant rooms, process plant, storage vessels, electronic equipment, computer and server equipment rooms, switch gear and enclosed electronic panels.