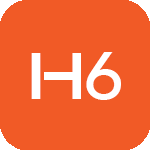 Wastes Containing Nanoparticles Hazardous 16 03 03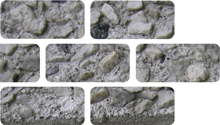 Nanomaterials and nanostructured materials (nanoparticles, nanofibres, nanopowders, nanotubes, nanowires) are microscopic materials only a few nanometres in diameter which is 1/50,000th the width of a human hair and invisible to the human eye. They are increasingly being used in the manufacture of certain construction products, mechanical equipment and electrical appliances. As an example, carbon nanotubes are cylindrical nanoparticles used in the production of some concrete products which provide very high tensile strength, excellent electrical conductivity and can withstand high working temperatures. When the buildings or structures reach their end of life, wastes containing unbound carbon nanotubes (nanomaterials) may be generated during the demolition of buildings, crushing of concrete or processing of recycled aggregates. These wastes containing unbound carbon nanotubes at concentrations above 0.1% are mirror hazardous wastes and need appropriate and specialist treatment and handling.
Usage & Probable Locations
Nanomaterials have been used in the manufacture or improvement of certain products including metals, polymers, coatings, pigments, ceramics, nano-electronic devices, electronics, photovoltaics, composites and concrete. Nanomaterials significantly improves material performance including tensile strength, electrical conductivity, interface properties and structural integrity. They will be increasingly found in domestic, commercial and industrial buildings in a wide range of applications, fixtures and equipment including walls, roofs, floors, panel systems, piping, equipment and appliances.