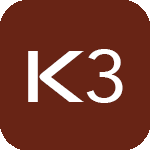 Pallets Packaging 15 01 03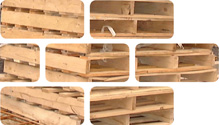 Pallets are made in various shapes and sizes depending on the products being transported. They are commonly made from softwoods, plastic and occasionally plywood, although some are tailor made from good quality timbers. They may also include polythene, shrink wrap or cardboard packaging. Pallets are rarely treated or painted other than sprayed paint markings. Some may be contaminated from their former contents.
Usage & Probable Locations
Pallets are used to pack, transport and store goods and materials. They may have been left on site by the former occupants, found in the store rooms of buildings being demolished or delivered to refurbishment sites where new materials or products are required. Spare parts for plant and equipment may also be delivered to site on pallets and are frequently non-returnable. Blue and plastic pallets have most reuse value.