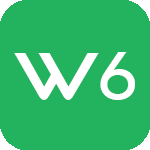 Cross Laminated Timber Wood 17 02 01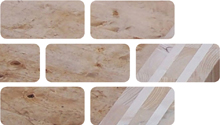 Cross Laminated Timber (CLT) is an engineered laminated product using multiple layers (3-7) of dimensional timbers from second- and third-growth softwood species (e.g. spruce, larch, fir or pine) that are laid perpendicular to adjacent layers using durable and moisture-resistant structural adhesives. CLT is different to glulam beams, as it is only made in factory-manufactured panels of various sizes, thicknesses, quality and finish depending on the architectural design and structural specification. The manufacturing process allows small lengths of timber off-cuts to be used in pre-fabrication and off-site construction markets. Buildings constructed of CLT wall and floor panels are currently as high as eight storeys in UK, requiring specialist deconstruction techniques at their end of life. CLT is commonly marketed as a sustainable and renewable product that has a low carbon impact, with versatility and speed of construction to compete with traditional masonry, steel or concrete frame construction. Their external surfaces will often include a protective cladding of insulated panels, insulation, masonry or a rainscreen tile system.
Usage & Probable Locations
CLT has particular uses in pre-fabricated panels that are increasingly being used for simple and quick on-site building systems, consisting of integrated wall, floor and roof panels. It has special qualities in strength, beauty and resistance to fungal or pest attack, where the perpendicular laminating process can create strong, flexible and air tight buildings quickly. CLT panels will transfer structural load throughout the building depending on the structural and architectural designs, requiring deconstruction processes if the panels are to be reused. CLT is increasingly found in modern buildings designed for their low carbon impact and benefitting from the speed of construction. They are used for schools, hospitals, offices, houses, apartments and buildings in remote locations.