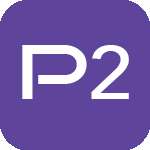 Tyres Plastic 16 01 03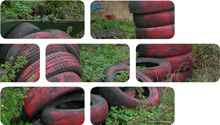 Tyres are made predominantly from rubber with an internal fine wire mesh for integrity. They are produced in various sizes for cars, motorbikes, trucks and plant. They may arise on demolition and refurbishment sites from maintenance of vehicles during projects, but are mostly left on site from previous owners or by fly tipping. Although rare, shredded tyres (crumb) may also be revealed as landscaping from a former use. Tyres and shredded tyres are not hazardous waste.
Usage & Probable Locations
Tyres are commonly used for vehicles. Used tyres or shredded tyres may have been used as landscaping material, playground features, play equipment, plant pots, highways, pavements, drainage fill material, equestrian surfaces, sports and safety surfaces or in tyre bales. Tyre bales may have been used for shoring, bunding, flood defences and landscaping. Tyres are also commonly found on derelict sites as fly-tipped materials.