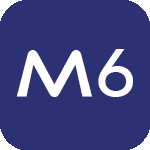 Metal Profile Sheets Metal 17 04 05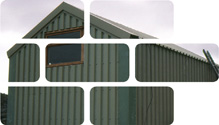 The metal profile sheet is a strong lightweight product made from flat coated steel that is molded into a range of trapezoidal/box, tile or corrugated profile shapes. These are base coated, galvanised and then top coated with polyester paint, PVC plastisol or other finish in a wide range of colours to resist corrosion. Barge, fascia, corner and ridge boards are made in the same way. They are all malleable to suit most architectural designs.
Usage & Probable Locations
Metal profile sheets and associated boards are used for roofing and side cladding of buildings, structures and portal frames. They are also used to clad the outside of large sliding doors of agricultural, industrial and retail buildings and occasionally for fence sheets. The sheets and boards are usually located on the outside of buildings and associated structures.