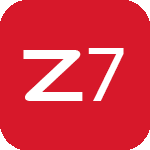 Stone Wool Insulation 17 06 04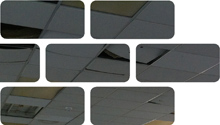 Mineral wool ceiling tiles are manufactured from a fibrous product made of stonewool, glasswool or wet felted mineral wool. They are produced in a wide range of products, sizes, thicknesses, density and finished face depending on the performance and specification required. Some mineral wool ceiling tiles are arranged with other materials including metal frames, plasterboard and lighting to suite the technical or architectural finish. The future opportunities for waste mineral wool ceiling tiles is being overseen by the Ceiling Sustainability Partnership who produced the Mineral Wool Ceiling Tiles Resource Efficiency Action Plan - see Further Reading.
Usage & Probable Locations
Mineral wool ceiling tiles are used for suspended ceilings alongside other materials such as metal ceiling frames, timber and plasterboard. Mineral wool ceiling tiles are 80% of all ceiling tile sales in UK. They are used as an acoustic barrier, for ceiling design, to hide heating, lighting and ventilation services and ducting and to provide a bright working environment in schools, hospitals, offices, retail and many other non-domestic buildings.