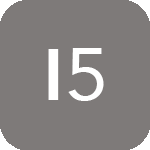 Precast Concrete Products Inert 17 01 01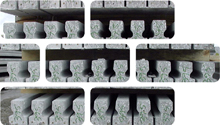 Precast concrete products are inert and manufactured from cement, water, aggregate, admixture and reinforcement to suit a range of structural and non-structural uses. They are categorised into seven sub-groups - Dense and lightweight aggregate blocks, Autoclaved aerated concrete, Paving blocks and flags, Concrete roof tiles, Structural precast concrete products, Concrete pipes and Concrete flooring. Precast concrete products are cast, foamed or formed in various types, shapes and thicknesses, depending on the specification required. They are of varying quality, strength and finish depending on the desired function and performance. Some are coloured to suit the architectural finish.
Usage & Probable Locations
Precast concrete products have many uses in construction, as they are easily fitted to concrete and steel main frames or be constructed into almost any shape or form. They are commonly used in a structural capacity that include beams, columns, stairs, floors, roofs, walls, panels, cladding and retaining walls. Smaller items, slates and blocks are used to build mostly non-structural roofs, walls, floors, culverts, pipelines, pavements and infill between columns in order to close or separate spaces. Some will have an architectural finish or polish and some may incorporate an external cladding.