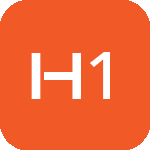 CCA Treated Timber 17 02 04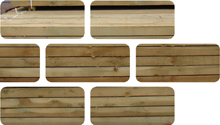 All timber that has been pressure impregnated with copper chrome arsenic (CCA) wood preservative are absolute hazardous wastes and must be consigned as hazardous (or special) waste. Although frequently used in many applications since the 1930s, CCA treated timber products were banned from sale in UK in September 2006. They may be imported from outside the European Union for higher hazard and critical uses where there is no repeated skin contact, for example highway safety barriers. Often referred to as tanalised timber, CCA treated timber has been supplied in various lengths and dimensions depending on the desired performance or architectural requirements.
Usage & Probable Locations
CCA treated timbers have been used in various applications to protect wood against fungal decay and insect attack such as termites and marine borers. They are commonly found in industrial, agricultural and maritime buildings and structures where the environment is wet, damp and sometimes corrosive. CCA treated timber products include boards, posts, power and telecommunication poles, structural piles, railway sleepers, dimensional timbers, decking, retaining structures, lining of cooling towers, fencing, cladding boards, roof timbers, marine walkways, jetties, bridges, noise barriers, highway safety barriers and fences, playground equipment, patios and garden furniture.