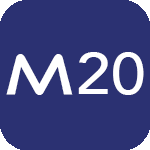 Beer Kegs Metal 15 01 04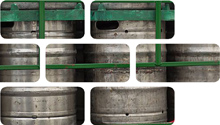 Beer keg and cask containers are manufactured from aluminum and stainless steel may still be pressurised from previous use. They are used to package, transport and dispense beers from over 700 breweries and micro-breweries in UK. Beer kegs and casks may be coated in paint for identification purposes. They are often used with compressed gas cylinders to activate and dispense the beer inside. They are of standard sizes to suit ease of delivery and handling and may display the name of supplier and beer. All beer kegs and casks should be returned to the original supplier or recycled by an accredited waste management company - refer to Further Reading below. It is a crime to illegally handle or dispose of beer kegs and casks or their parts.
Usage & Probable Locations
Unwanted and unidentifiable beer kegs and casks are occasionally found on derelict sites where the previous use was a pub, club or entertainment venue. They may have been used for the previous function of the facility or for events and may be found in bars, store rooms or basements. They must be returned to the original supplier, their appointed representative or an accredited waste management facility.