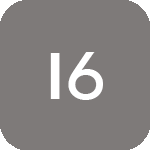 Fibreglass Inert 17 02 02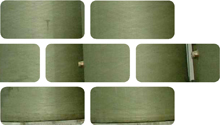 Fibreglass (fiberglass, glass fibre, fibre glass, glass reinforced fibre) is a strong lightweight material used for a range of construction purposes including glass-reinforced plastic (GRP) and glass-fibre reinforced plastic (GFRP) products. Fibreglass is rolled or moulded into various shapes, styles and designs using a mixture of resin, glass fibre matting and additives including fibres, fillers and colouring agents. It is of varying strength and colour depending on the desired performance and architectural finish. It is resistant to weather and corrosive environments and is increasingly being used for featured items and lightweight, themed products.
Usage & Probable Locations
Fibreglass has many uses in construction including underground tanks, septic tanks, water tanks, tank liners, pipes and fittings, access chambers, access covers, grating and stair treads, ladders and handrails in corrosive environments, meter boxes, shower trays, baths, covers, specialist mouldings, profile products, flat roofs, garage doors, panels, roof lights, cladding, domes, pods, columns, pediments, cornice, towers, turrets, facia and soffits, modular buildings, sculptures, garden planters and architectural features. They are located underground, in earthworks, forming flat roofs, within buildings, garden features and the internal and external cladding of buildings.