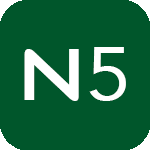 Architectural Salvage Miscellaneous 17 09 04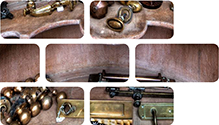 Architectural salvage is a wide range of items and materials that have an architectural value, which includes building materials, windows, doors, door furniture, panelling, flooring, period fireplaces, and bathroom and kitchen items. They are made in various colours, styles, shapes and sizes, depending on the specification required. They are of varying age, quality, finish and value depending on their function, architectural finish and condition. Beware of large, top-heavy items when dismantling, moving and in storage.
Usage & Probable Locations
Architectural salvage has a use in all manner of architectural design, form and function of aged buildings, structures and infrastructure. They are from previous ages that are available following demolition and refurbishment for conservation or period uses. They are commonly located in period houses, farmsteads, castles, mills, hospitals, schools, stately homes and buildings used for civic functions.