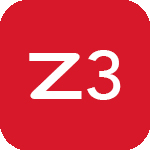 Boards and Blocks Containing HBCDD Insulation 17 06 04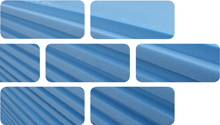 Hexabromocyclododecane (HBCD or HBCDD) is a brominated flame retardant included in the manufacture of some expanded polystyrene (EPS) and extruded polystyrene (XPS) insulation foam boards and blocks since the 1970s. HBCDD can also be found in some upholstered furniture and electric and electronic equipment. Regulations derived from the Stockholm Convention and the 1998 POPs Protocols (enacted via REACH) will require safe disposal of materials containing HBCDD from 2015. It is believed that approximately 40% of all EPS and XPS insulation boards and blocks used in construction since the 1970s contained HBCDD, manufactured in a wide range of styles, sizes, colours and thicknesses that are commonly unmarked and will be difficult to visually identify. Boards and blocks containing HBCDD may be bound to other product to form a composite or panel system and may include a vapour barrier foil or an architectural face e.g. vinyl. Testing of all rigid insulation boards and blocks may be necessary in the future to determine which ones contain HBCDD. The disposal route for materials containing HBCDD will most likely be through incineration or in a hazardous landfill. NFDC is advising Defra on the challenges and costs of controlled, selective and forensic deconstruction of boards and blocks containing HBCDD and the growing volumes that will arise over the next fifty years.
Usage & Probable Locations
Insulation boards and blocks containing HBCDD were mostly used for insulating cavity walls, floors, ceilings and stud walls, but also used as an insulating layer in panels, structural insulated panels, cladding of commercial and industrial buildings, civil engineering applications, road embankments, blocks in beam-and-block floors and insulated plasterboard (see other DRIDS). Insulation boards and blocks are commonly found within the roof, rafters, ceilings, cavity walls, gable ends, stud walls, in panels, under/above/within suspended floors, under/above concrete floor slabs and in some civil engineering applications, bridges and embankments.