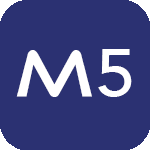 Aluminium Metal 17 04 02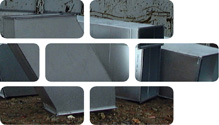 Aluminium is a silver grey metallic material that is lightweight and has a natural ability to resist corrosion. It is processed into sheet or block materials of varying thicknesses that are formed into a large range of products. Aluminium is rarely coated with paints and can be confused with galvanised or stainless steel. It is malleable to suit most architectural finishes.
Usage & Probable Locations
Aluminium is used as sheet materials, for roofing products, in studded walls, as casings for a wide range of electrical products, for window and door frames and for solar shading. It is also used in minor works as ironmongery, fixtures and fittings. It is located in service ducts, stud walls, cladding, roofs, rainwater goods and electrical equipment.